We Hear You "creates technology solutions for those with various exceptionalities, beginning with a device that turns accessible doors into automatic doors via a personal button."
What if everyone spent the second 10 years of their life living in a different city or country or on a different continent? What if cultural efficacy and appreciation were normalized rather than exceptionalized? What if we fostered a generation of people who were understanding and accepting of each person's unique identities?
These questions outline the guiding sentiment for iV8's student startup, We Hear You. We Hear You, or 'WHY' in short-hand, was founded by diversity & inclusion specialist and public speaking wiz Pierre Paul who is using his existing WHY platform to explore a new technology called PUSH through iVenture. PUSH similarly aims to enhance the experience of marginalized groups—in this case individuals with physical disabilities who struggle with the accessibility of automatic doors. In today's day and age, where the fundamentality of equitable and accessible human systems is beginning to receive a sliver of its deserved recognition, particularly in the corporate world, We Hear You's mission is both fascinating and necessary. While the DEI movement has been a relatively recent advance, with about 67% of job seekers considering workplace diversity an important factor in their search for employment (Forbes), the vision for We Hear You has been decades in the making.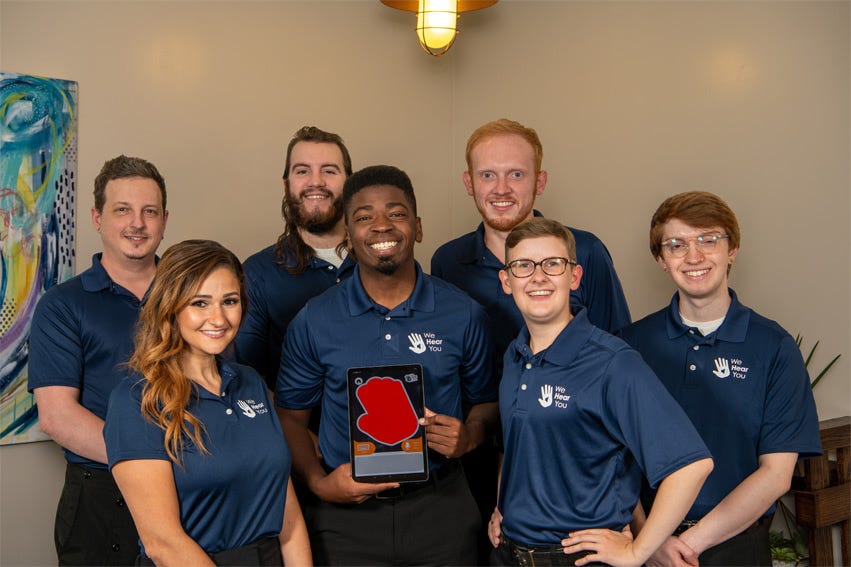 Pierre Paul: driven to change, empathetic to others and their stories, passionate about people.
The founder of WHY, a student of the Illinois Innovation Network, attributes the birth of his company to his difficult upbringing, which was set in a carousel of homes from Brazil to Guyana to Ohio. His family moved around a lot for the sake of his parent's careers, but immediately upon moving to America, Paul felt different. He immigrated from Portuguese-speaking countries during the xenophobic peak following 9/11 and had a relatively strong accent in his younger years. Atop that, as an immigrant he felt culturally isolated and hyper-criticized by his peers at a young age. This imperfect storm caused him to sit alone at lunch and relinquish his creativity and active engagement in the classroom to passive self-criticism—which sensitized him to the treatment of minority groups and eventually made him curious and activated to do something about it.
But Paul was not only distraught by his own isolation and exclusion. His entire family also experienced outward racism and was once kicked out of a grocery store by the manager, who accused him, his mother, and his brother of stealing:
"We were walking into this grocery store—one of my brothers, my mom and I. We felt like eyes were on us and people were following us throughout the store. I remember being asked to leave because they said we were 'clearly stealing something.' And I remember my mother being so angry trying to articulate herself in English. She spoke English beautifully, but her accent was also very strong. The employees rolled their eyes and called the police, and the police did not even want to understand the situation because they wrote us off as belonging to this specific group of people. I feel like for most of my childhood, it was this idea that our perspectives and our words were less valid."
Heartbreakingly, the experience of the Pauls is not unique to Ohio or this particular grocery store. In fact, during February 2017 alone, there were 1,094 reported incidences of minority hate and bias across the United States (Southern Poverty Law Center). As berating and discouraging as this reality may be, Pierre Paul courageously decided to channel his personal battle with inequity to create space for people who feel different, lack community, and are deemed as voiceless. He took this misfortune and channeled it through his enthrallment with public speaking. He vowed to master the English language to be able to speak for those whose values, thoughts, and perspectives were suppressed. The guiding philosophy for his life's work became
"diversity and inclusion can never be the afterthought of innovation"
which led to the founding of WHY as well as their offshoot company PUSH a couple years down the road.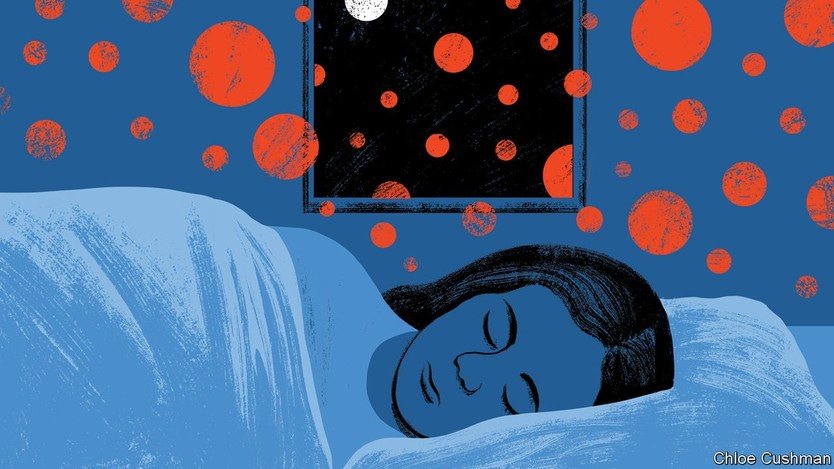 Many of us when we experience insomnia might toss and turn, stare into the endless void, or maybe even go for a short walk to try to tire ourselves out. Pierre Paul, on the other hand, becomes a research fanatic. He describes that these hours of sleeplessness are his prime state of existence to solve the world's problems…we're still waiting on his solutions to world hunger and global climate change.
However, about two years ago, during one of his episodes, he fell into a research rabbit hole surrounding the difficulty the Deaf community experiences when communicating with the hearing world. He delved into existing technological solutions, including special gloves worn by ASL communicators that translate sign to spoken word. Looking into products that allow this linguistic minority to better be acknowledged by the hearing community stimulated his temporal lobe so much so that he began to dream about this issue and its alternative solutions.
In one such dream, he found himself in a McDonald's. He walked into the fast food chain and approached the cashier. However, being an ASL user, he signed his order into a tablet and his request was then spoken to the cashier through the imaginary device.
Amazed and intrigued by this prophetic invention, Paul jolted awake and called his best friend Bethanie Couri, now chief operating officer of WHY. He told her about his idea and his desire to turn it into something real. So, Paul spent seven hours that next day talking to professors, experts, and other mentors at his school to see if he could actually pull it off. Less than a week later, he had a team that worked on creating a beta version of the WHY technology up until December of 2020.
Then, something critical occurred. Just before launching, Paul reached out to all the schools for the Deaf within a 300 mile radius to gauge their feedback on their prototype. Devastatingly, none of the schools wanted any part of it because they viewed the product as a way for the hearing community to profit off of their Deafness. As a company predicated on inclusivity and respect for unheard individuals, this value contradiction was a spear-in-the-chest moment.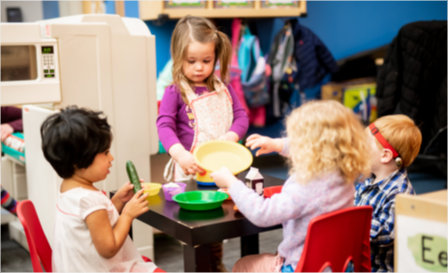 After many months mulling over how to proceed, Paul had another dream, where he subconsciously invented a new product called PUSH. An accessible button about the size of an Apple Watch, PUSH can be attached to wheelchairs, headrests, or any other convenient on-person location. PUSH's purpose is to serve as a universal garage door opener to ADA compliant doors, which is the concept they are "pushing" for in iVenture.
Especially for a student venture, PUSH is no easy feat. In fact, both Google and Microsoft have attempted to invent similar products and ultimately failed. After a slew of harsh "NO's" from professors and other mentors in response to his pitch, Paul had a discussion with Adam Bylerly, lecturer in Computer Science and Information Systems at Bradley University. Although the two had never met, Paul's fervor for his concept gave him the confidence to stride into Byerly's office and profess,
"I'm going to tell you an idea and you can't say no."
Following that empowering conversation, Paul had a prototype developed in just two weeks, and their device is currently patent pending. After just 11 months of existence, the team has a working model, contracts with 3 universities, and yet somehow are still
"not in massive amounts of debt, even though Bethanie (chief operating officer) and [Pierre] have been bootstrapping this from [their] wallets."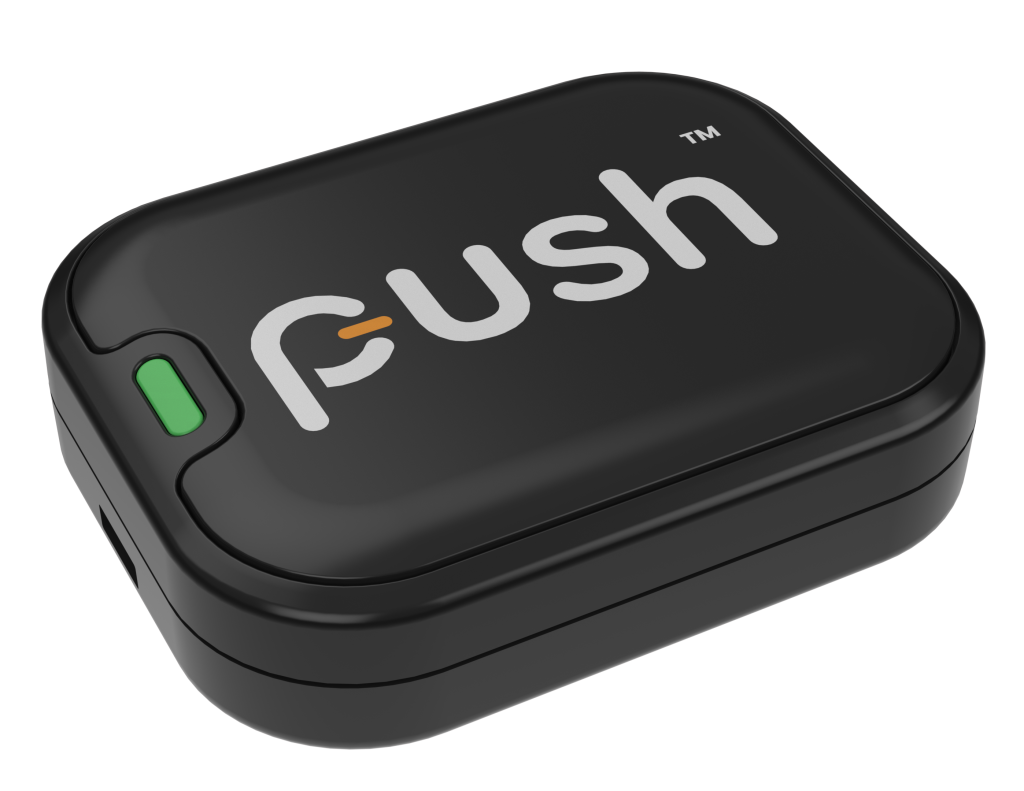 Standing on the shoulders of their previous endeavor We Hear You, PUSH's ultimate goal is to give autonomy, freedom, and power to individuals who are traditionally marginalized and unacknowledged by the abled community. Through this accelerator program, Paul and his team aim to create a company and community that is diverse, Earth-shattering, and beautiful. None of which would have been possible without the turbulent upbringing, serendipitous dreaming, tenacious experimentation, and sincere acculturation of their founder.
Stay tuned to their path by following @wehearyou on social media, or connect with Pierre Paul directly on Twitter, Instagram, LinkedIn, and TikTok!