Gabriel Price is a PhD student in microbial ecology, a founder of Earnest Earth, and a recipient of many awards and accolades for his research and entrepreneurship.
"We turn shit into gold."
These five words earned Gabriel Price, a PhD student studying Microbial Ecology, third place in the University of Illinois' Technology Entrepreneur Center's COZAD competition. Since then, his laundry list of awards and accolades have accrued into an impressive success story inspiring generations of student entrepreneurs in the Midwest and beyond.
Illinois Innovation finalist, Shark Tank semi-finalist, Edwin Moore Agricultural Innovation Award winner, program coordinator for iVenture, and now chief science officer at his company Earnest Earth. Price has raised over half a million dollars, served as a mentor, advisor, and judge for aspiring student startups, and accomplished all of this with a humble smile on his face. Plus, he has a black belt in Tae Kwon Do and an epic permaculture forest at his home, where he grows everything from golden raspberries to broccoli and even raises backyard chickens!
So what emboldened him to embark on this journey of transforming conventional agriculture to be more regenerative and climate resilient through Earnest?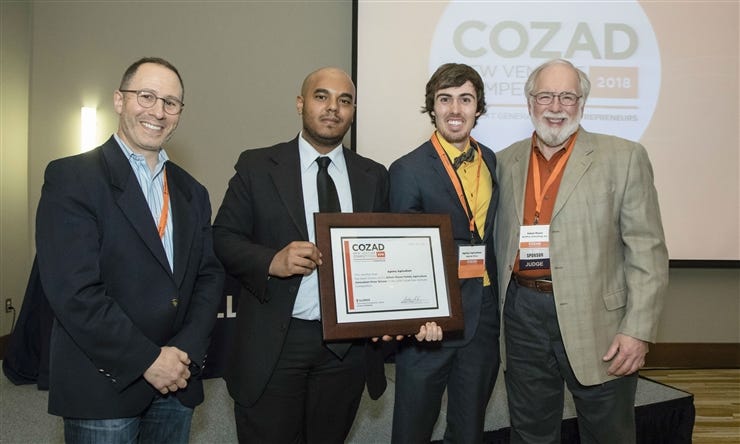 Price grew up in a small town in rural Illinois with a grand population of about 70. This humble agrarian village gave him the chance to work at a goat farm in high school, where he fed the goats and made sure they didn't get their heads stuck in gates—which apparently is a fairly common problem! While on these farms, he noticed heaping piles of manure were left out behind the barns, and his systematic mind was puzzled as to why this organic waste was not being repurposed. Fast forward a couple years, he decided to continue his academic research and further his understanding through his thesis—part of which entailed learning about how earthworms can be used to transform agricultural waste.
About a year after the start of his doctoral program, Price made a life-altering yet fabulously trivial choice to attend office hours for iVenture's 4th generation. He had participated in the pitch competition 54 a few weeks before, and although he received very positive feedback about his idea, the judges encouraged him to engage more in the business community, which prompted him to apply for NSF iCorps, iStart, and iVenture. He was the first student who expressed interest in participating in the program that year, and immediately he set the tone for not only the 2018 cohort but the entire trajectory of the accelerator.
Strikingly intelligent, reliable, calm, diligent, egoless.
These five qualities earned Price the aforementioned, well-deserved entrepreneurial and scientific recognitions and a years-long position at iVenture. However, his pride and joy come not from his badges of honor but rather the breakthroughs and milestones he has achieved through his work. As a researcher on the use of soil microbes and biofertilizers to suppress pathogen infection in plants, Price entered the ecosystem with an interesting and important problem and a relentless work ethic to actualize his vision. His primary objective was to find a solution to deal with waste material coming from farms in the most productive way possible.

Traditionally, agricultural waste, including both manure and crop residue, is left to just take up space behind sheds or barns on farmsteads. In fact, by 2030, the US Department of Energy estimates the amount of agricultural waste will be 320 million tons (US Department of Energy). Beyond that, these piles of crap create a plethora of concerns for farmers. Not only does the material correlate with wasted land and potentially valuable soil conditioner, the leachate from manure piles also makes the land more difficult for farmers to sell because it degrades soil quality. Alternatively, by harvesting these piles and transforming them into compost or vermicompost, the end product can serve to promote plant growth, suppress pathogens, and mitigate drought intolerance. In other words, there exists an untapped possibility to turn shit into gold.
Price was an expert on the ecological intricacies of composting. The challenge therein was actually stimulating this biological process on an industrial scale in a way that also served the farmers who could collect this waste most efficiently.
The ultimate solution: a self-contained six-foot bioreactor which can receive and process the manure and agricultural waste from small-scale farms.
The design of these bioreactors was the core undertaking of Price and his team during the iVenture Accelerator. Dedicated research and development, conversations with well over 100 farmers, mentorship, and iterative prototyping, all of which are still ongoing, have optimized these contraptions, which are able to "convert all the waste into sustainable fertilizer that we can package and sell on behalf of the farmer" in a matter of a couple weeks (St. Ambrose University). The standardized compost and earthworm castings are then sold to greenhouses and other distributors.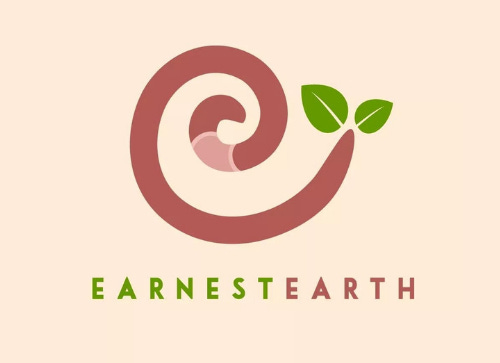 While Price was busy spearheading research and technical development, there was a gaping hole in Earnest Earth's operations and communications. Knowing this, Price began seeking a co-founder who could counterbalance his minutia mindset and scientific excellence. Dazzling co-founder Eddy Mejia did just that. If Price is considered the brains of the operation, Mejia "brings the energy and zest to Earnest." He is a hustler, master communicator, and miraculously "knows a guy" to fulfill any other operational needs of the company. Their yin and yang dynamic has made Earnest Earth, in the words of Price himself, a "groovy" and outstanding venture.
Over the years, the original waste management arm of the company has prospered, and fortunately Price and Mejia no longer needed to stand ankle-deep in manure. In fact, the Earnest team receives hundreds of tons of manure annually, which has enabled them to focus on expanding the company to new heights. To respond to their exponential growth, they conceived Earnest Earth's division of microbial research. In this facet, they work to identify microbes, or soil bacteria, beneficial for seed coatings on corn and soybean crops. While this active area of research has existed on the back end for several years and closely mirrored Price's PhD, their two recently-acquired 25,000 square-foot warehouses have enabled them to hone in on experimentation.
Parallel to the blossoming of his agricultural waste company, which has graduated from the "old barns and machine sheds" they once occupied, Price was simultaneously fundamental to the growth of iVenture. After the end of iV5, he was hired as an intern to support the program and was deemed such a valuable player that he was offered a full-time position two years later. To that end, it's fair to say that iVenture would not exist today without him.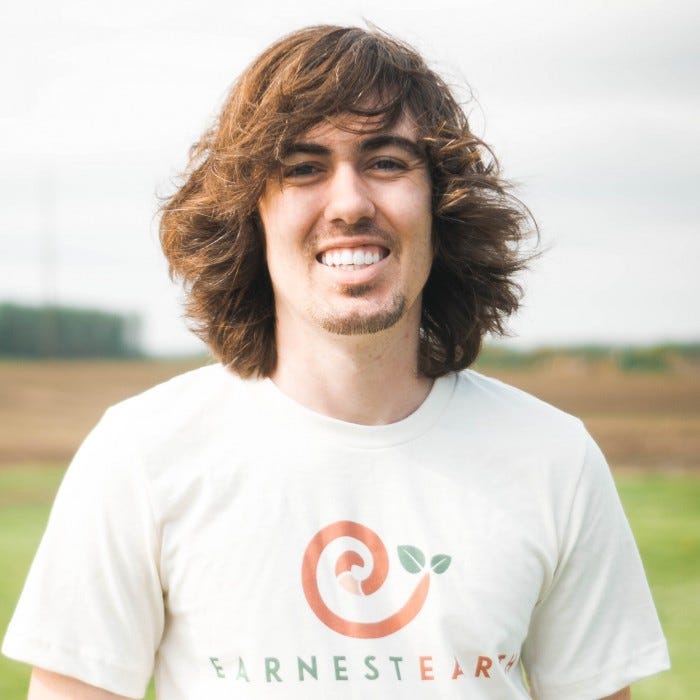 From PhD student to chief science officer, venture fellow to program coordinator, and microbial ecologist to startup genius, the Illinois entrepreneurship ecosystem is incredibly fortunate to have had Gabriel Price a part of it. In the words of Manu Edakara, iVenture program coordinator, he has undoubtedly "earned his place in the iVenture Hall of Fame."
Follow along and learn more about Gabe Price and his company on their website and social media (LinkedIn, Twitter, Instagram and Facebook)!